Patriot's Hope
Where Patriotism is Alive and Hope Abounds!
A place to encourage each other as we strive to restore the American form of Constitutional government.
patriot shoppe
People are looking for direction and YOU can show your HOPE every day! Visit the Patriot Shoppe where you can find products that bring hope and encouragement to yourself and others.
Classes
We host a variety of free, online classes using entertaining and informative materials by Patriot Academy. We hope you will join us!
Resources
We desire to share trusted resources, along with materials we have created to help you and your family dig deeper.
Enjoy our free library of trusted recommendations, along with some new materials we have created to help you dig deeper in learning about our incredible country.
Founding documents
What did those original documents REALLY say?  We have several printable versions for your use.
quotes
In our Founding Fathers' own words...  Inspirational quotes for your use or to share on social media.  
Patriot Profiles
Come meet some Patriots!  Printable fact sheets about amazing men and women from history.
Recommendations
Want to learn more?  Find great organizations, books, games, movies, and other recommendations to help you dig deeper.
Kids Corner
We are creating resources to teach the next generation about our incredible country.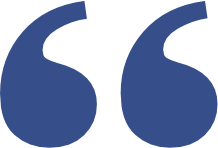 I have sworn upon the altar of God, eternal hostility against every form of tyranny over the mind of man.
– Thomas Jefferson